The DSG offers workshops and training sessions on a wide range of topics at both introductory and advanced levels. Topics covered include TEI, Omeka, the Digital Repository Serivce, copyright and fair use, data curation and creation, GIS, data visualization, and project management. We are also co-sponsoring Digital Humanities Open Office Hours with NULab for Texts, Maps, and Networks. If we do not have a workshop scheduled on the topic you need, please contact us to request one; we require at least two weeks' notice.

DRS Information Session
December 15, 2015 @ 12:00 pm

-

1:00 pm
Event Navigation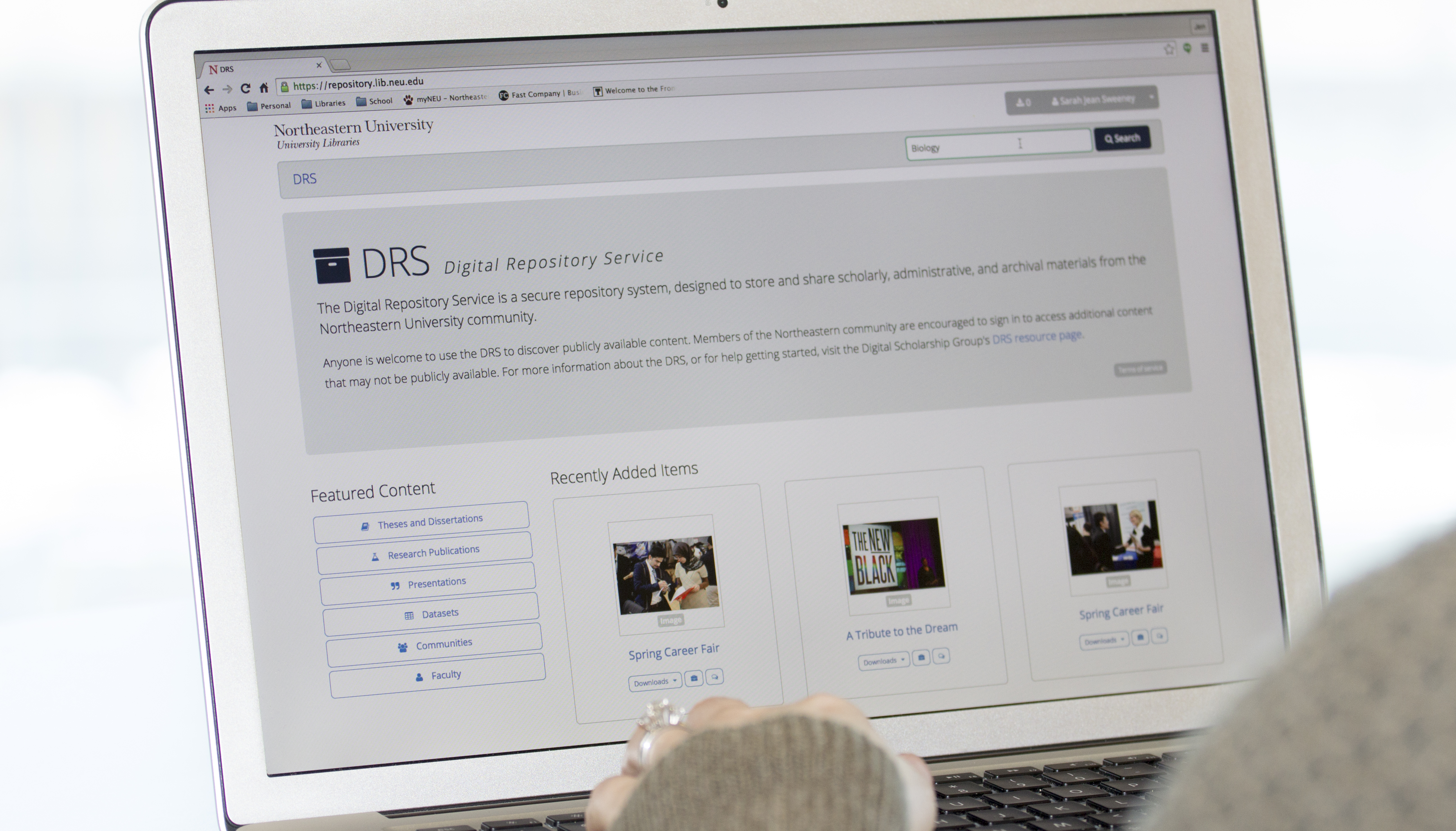 Curious about the Digital Repository Service? Stop by the DSC Media Lounge to learn more about the the DRS and what it can do for you.
This session will include a demonstration of uploading, searching, and browsing in the DRS, an overview of highlighted DRS content, and a forum to ask questions about the DRS and how it's being used at Northeastern.