DSG projects are the groups and activities to which DSG provides direct tangible support. Projects might be organized around a publication, a research initiative, an event, or even an individual researcher's work. Our current projects are listed below.
Members of the Northeastern community can propose a project to DSG at any time. (See "Become a DSG Project" at right.) We also issue regular calls for proposals for pilot projects to test new DSG tools, or for participation in larger funding applications. All calls for proposals are announced at the DSG site and widely circulated to the Northeastern Community. To receive email announcements, subscribe to the NUDigital discussion list.
CERES Exhibit Toolkit Projects | DSG-Supported NULab Projects | DSG-Supported Projects

CERES Exhibit Toolkit Projects
The following websites were built using the CERES Exhibit Toolkit
http://latinohistory.library.northeastern.edu/
Boston's Latino/a Community History is a collection of more than 40,000 digitized photographs and documents from Northeastern University's Archives and Special Collections' Inquilinos Boricuas en Acción and La Alianza Hispana collections.
http://catskillsinstitute.northeastern.edu
The Catskills Institute was created by the organizing committee of the History of the Catskills conference that was held in Woodridge, New York on Labor Day Weekend 1995. The energy and interest from the first conference led to the formation of the Catskills Institute, an organization to promote research and education on the significance of the Catskill Mountains for Jewish-American life.
http://dmcstudios.library.northeastern.edu/
The DMC Studios Showcase features student audio and video recordings and 3D printing projects created in the Library's state-of-the-art facilities. The showcase includes a variety of curricular course work and personal endeavors– Brazilian, Persian and rock music tracks, outstanding videos created for David Herlihy's music industry class and a cool 3D character designed for a Capstone project.
The Showcase is a work in progress, so faculty assigning classes and projects in the Library's studios are encouraged to collaborate with the Studios to help curate this site.
http://latinjewisharts.northeastern.edu
Stephen Sadow's interviews with Latin American Writers and Artists is a series of 12 video interviews recorded in Argentina by Sadow himself in 2012, along with several works written about or by the artists.
CERES websites in development:
African American Institute Archive
Dragon Prayer Book (Erika Boeckeler, Department of English)
Civil Rights and Restorative Justice Project (NULawLab, School of Law)
Early Black Boston Digital Almanac (Nicole Aljoe, Department of English)
Early Caribbean Digital Archive
Henry David Thoreau Journal Drawings (Kathleen Kelley, Department of English)
Holocaust Awareness Week Programming (Holocaust Awareness Committee)
Spectrum Literary Magazine Archive
DSG-Supported NULab Projects
The NULab for Texts, Maps, and Networks is Northeastern University's center for Digital Humanities and Computational Social Science. The DSG works closely with the NULab to offer tools and support for faculty projects. The following projects are built and staffed by members of the NULab with support for grant-writing, software, and development work from the DSG.
The Early Caribbean Digital Archive (ECDA) is a highly interactive digital scholarly lab for the collaborative research and study of pre-20th century Caribbean literature. The ECDA seeks to engage scholars and students in a shared, critical study of the textual, material, and cultural histories of the Caribbean by providing them innovative digital technologies and platforms for generating new and understudied knowledges of the Caribbean's rich body of materials. Our approach to this digital archive solves major challenges facing scholars of Caribbean literature; currently no such pan-Caribbean digital or analogue archive of pre-20th century materials exists. ECDA aims to foster a shared and informed engagement with the Caribbean and its literary, aesthetic, cultural, and political impact on the study of the pre-20th century Atlantic world. The project will not only preserve original texts, but will also reframe the literary history of the early Caribbean as one where something new is preserved—voices beyond the imperial history of the Caribbean. Read more…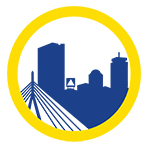 Our Marathon is a crowd-sourced archive of pictures, videos, stories, and even social media related to the Boston Marathon; the bombing on April 15, 2013. The archive will serve as a long-term memorial, preserving these records for students and researchers, providing future historians with invaluable, local windows into an important national event. Read more…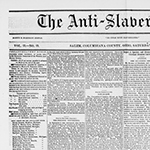 The Viral Texts project seeks to develop theoretical models that will help scholars better understand what qualities—both textual and thematic—helped particular news stories, short fiction, and poetry "go viral" in nineteenth-century newspapers and magazines. During this period, texts published in newspapers and magazines were not typically protected as intellectual property, and so literary texts as well as other non-fiction prose texts circulated promiscuously among newspapers as editors freely reprinted materials borrowed from other venues. In the Viral Texts project, we're asking: What texts were reprinted and why? How did ideas—literary, political, scientific, economic, religious—circulate in the public sphere and achieve critical force among audiences? By employing and developing computational linguistics tools to analyze the large textual databases of nineteenth-century newspapers newly available to scholars, this project will generate new knowledge of the nineteenth-century print public sphere. Further information about the project can be found at viraltexts.org.
DSG-Supported Projects
DSG-Supported Projects are research projects run internally within the Digital Scholarship Group.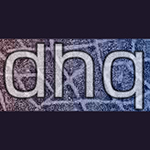 Digital Humanities Quarterly (DHQ) is an open-access, peer-reviewed, digital journal covering all aspects of digital media in the humanities. Edited by Julia Flanders at Northeastern University and published by the Alliance of Digital Humanities Organizations (ADHO), DHQ is also a community experiment in journal publication, with a commitment to experimenting with publication formats and the rhetoric of digital authoring. DHQ uses open standards to deliver journal content and publishes a wide range of peer-reviewed materials including scholarly articles, editorials and provocative opinion pieces, experiments in interactive media and reviews of books, web sites, new media art installations, and digital humanities systems and tools. Read more…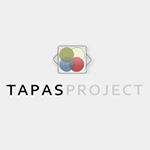 Tapas is the TEI Archiving Publishing and Access Service for scholars and other creators of TEI data who need a place to publish their materials in different forms and ensure it remains accessible over time. Tapas is also for anyone interested in reading and exploring TEI data, and communicating with those that share that interest. The goal of TAPAS is to provide TEI publishing and repository services at low cost to those who lack institutional resources: faculty, students, librarians, archivists, teachers, and anyone else with TEI data who wants to store, share, and publish it. TAPAS seeks to achieve these goals in a collaborative, open, and community-driven way using open-source tools. Read more…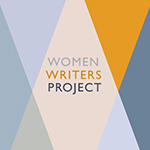 The Women Writers Project is a long-term research project devoted to early modern women's writing and electronic text encoding. Our goal is to bring texts by pre-Victorian women writers out of the archive and make them accessible to a wide audience of teachers, students, scholars, and the general reader. We support research on women's writing, text encoding, and the role of electronic texts in teaching and scholarship. Read more…